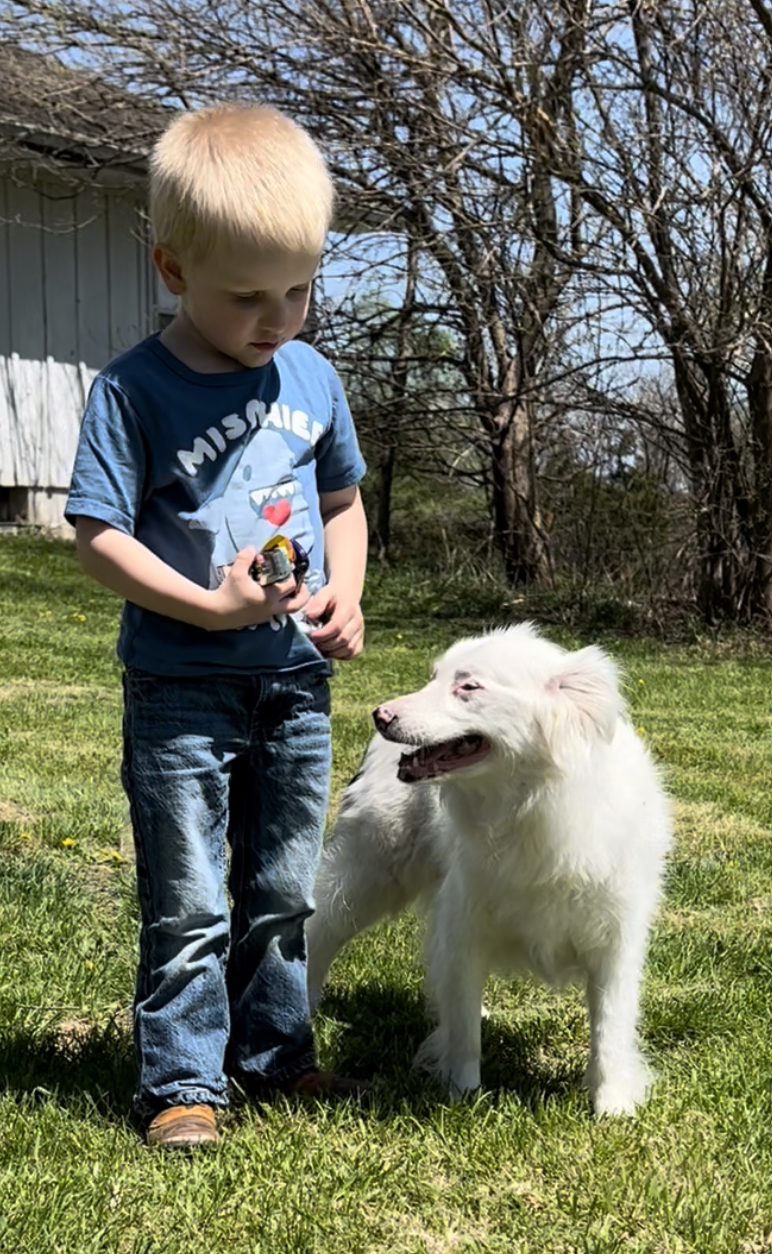 Welcome to Third Bark on the Right

We started out as a t-shirt printer for the 2010 festival in Topeka, Kansas. We saw a need for fun t-shirt designs with Austrailian Shepherd owners in mind.
This turned into printing other items  including socks, tea towels, koozies (coolies), keychains, ornaments, and much more. We do custom printing of any design with a minimum quantity of 1. Most printers require 50 or more of a design before they will print. We do all our printing. If you require large quantities, I have a local printer who handles my orders at a cost equal or below any of the online printers.
We also do custom design work. 
We have done custom family vacation shirts as well as reunion shirts. We have all sizes available in a wide selection of brands.
Third Bark on the Right was borne from our original website, Third Bell on the Right. We are located in DeSoto, Kansas and do custom printing from our home. Rylie (RIP April, 2022) is our mascot. Rylie is a lethal white Australian Shepherd. She is deaf. In September of 2017, Rylie was joined by Judge (Jud) who is also a lethal white Australian Shepherd and also deaf with some limited vision.